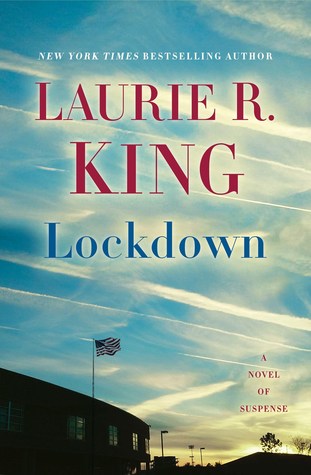 Date Started: May 30, 2017
Date Completed: June 2, 2017
Rating: 4.5 stars (out of 5)
Disclaimer: I received an advanced copy of this book from NetGalley in exchange for an honest review.
"A school is a tapestry of threads." Nowhere is this more true than Guadalupe Middle School. This has already been a tough year for the students and staff members: a student disappeared, gang violence, and abuse. Through shifting perspectives and timeline, the secrets of all are revealed.
From reading the book jacket, you know that something is about to go down on Career Day. As I've mentioned in the past, school shootings are something that absolutely terrify me and are not something I am comfortable with reading about. I was very nervous about this book. I would not read it before bed. I tried (unsuccessfully) to keep myself from reading a lot all at once. I know what effect this subject had on me, so I practiced self care.
What I wasn't prepared for was the page turning suspense of this novel. Everyone from the janitor to the prettiest girl in school to the handsome English husband of the principal has a reason to feel the fear. Is it them? Is it their secret that is going to bring on this lockdown? I was obsessed with finding out the ending and when I did I was not disappointed.
This is one of those crazy books that I want to just shove in people's faces and yell at them until they start reading. It is so good and so thrilling. The writing is fabulous. Each character's perspective has it's own unique voice and vernacular. Each character has a different style of describing their past and present. The author uses language that is accessible enough that you don't have to stop and look up every other word while at the same time phrasing things in the most perfect and elaborate way. I highly recommend this book to anyone who like suspenseful thrillers and dynamic characters.